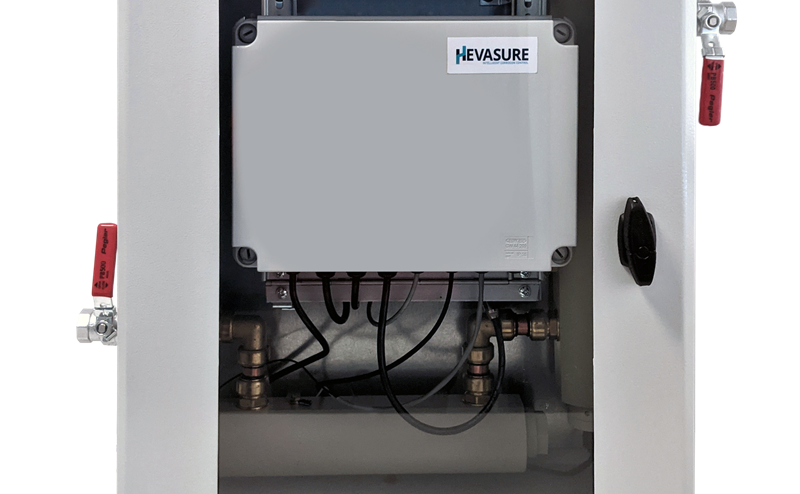 We've been shortlisted for the HVR Awards!
We're thrilled to announced that we've been shortlisted for the HVR Awards in the 'Ancillary Product of the Year' category, for our new product Hevasure Aquila-s, which provides real-time HVAC condition monitoring for secure sites; such as data centres, hospitals and prisons.
Hevasure Aquila-s was launched to the UK market in May this year, specifically developed for high security locations. Instead of using the cloud for data storage, as takes place in Hevasure's standard Aquila water monitoring technology, the Aquila-s product processes and stores all data locally before sending values, alarms and messages to the BMS via a BACnet interface.   
The fully integrated system incorporates a wide range of high-quality sensors connected to a sophisticated data acquisition system, monitoring a range of parameters in real-time which act as forewarning of corrosion and other system issues.
Any event, whether planned or unplanned (such as leaks or loss of pressure leading to oxygen ingress or inhibitor dilution), is flagged on the interactive remote dashboard, giving maintenance teams early warning of potentially corrosive conditions.
Suitable for use throughout a water system's life – from precommission cleaning and handover to ongoing maintenance – by using Aquila-s, secure sites benefit from the early detection of adverse conditions, ensuring system health, preventing repairs and breakdown. Real-time monitoring also allows maintenance activities to be scheduled before any significant damage occurs to the system.
Parameters monitored include:
Dissolved oxygen
Make-up water flow
Pressure
Temperature
Conductivity / chemical dosing level
pH
Galvanic currents (related to corrosion rate of steel)
Crevice corrosion (steel and copper)
By continuously tracking these parameters, Hevasure's software can interpret complex data-sets which inform 'active service interventions', focussing on corrosion prevention in closed-circuit HVAC systems.
An active service intervention is an appropriate and effective response to information, i.e. a change in condition which suggests something is wrong, rather than a routine or knee-jerk reaction not informed by real time, accurate information.
Closed-circuit HVAC systems monitored by Hevasure Aquila throughout their life will last longer and breakdown less.
By introducing Aquila-s there is now the potential for every closed-circuit water system to benefit from real-time condition monitoring, potentially saving vast amounts in wasted time, energy and unnecessary interventions. Hevasure's approach fits into a future driven by data collection and analysis, where guess work is a thing of the past and routine trips to an office or site are no longer expected, or indeed required.
The winner will be announced on the 14th October, wish us luck!
For more information about the Hevasure Aquila range, click here.
A full list of finalists can be viewed, here: https://www.hvrawards.com/finalists-2021/