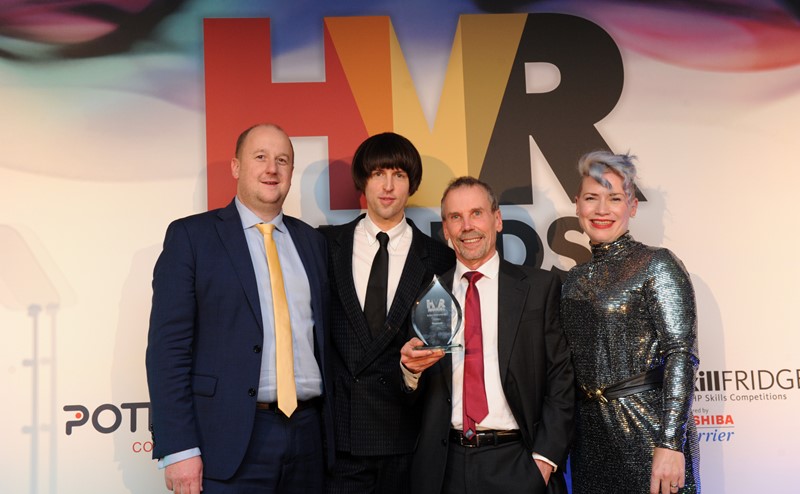 We are HVR Award winners!
Hevasure scooped Ancillary Product of Year at 2019's HVR Awards, which took place on the 25th October at the Chelsea Harbour Hotel. The award winning product is the latest incarnation of its innovative water monitoring technology, G2. Providing 24/7 real-time data on water condition, Hevasure is revolutionising water system management in closed-circuit systems, allowing small-problems to be identified and fixed before corrosion and consequent breakdown takes-hold.
Using real-world examples from our work with Guardian Water Treatment, we demonstrated how monitoring has diagnosed problems that sampling couldn't detect and saved building owners' money by avoiding expensive repairs, not to mention reductions in water wastage and improved maintenance practices overall.
The judging panel commented: "This product is important because poor water treatment is a big problem to heating system performance and longevity. By bringing together all the test equipment, facility managers will have the benefit of constant monitoring of the system condition."
Steve Munn, MD for Hevasure said: "We are absolutely thrilled to win this award. I personally invented the product and believe wholeheartedly in the benefits it offers to the HVAC sector. As an industry, water treatment has remained behind the times in terms of the use of data driven monitoring. Hevasure is trying to remedy that situation and although its early-days, alongside our certified partner, Guardian Water Treatment, we are making headway into the commercial sector. With BMS used for other elements of a building, its time water systems followed suit."
About G2 Hevasure's G2 monitoring unit uses a state-of-the-art data acquisition system that can access information from a large number of digital and analogue sensors, giving improved performance, security and client usability compared to its commercially proven G1 model.