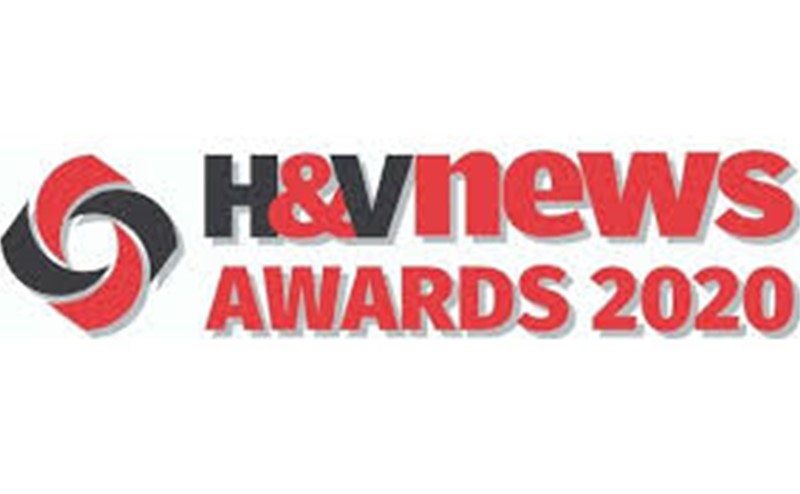 Small company Hevasure wins big at the H&V News Awards
We have won the Small Company Achievement of the Year: Manufacturing & Products, at the H&V News Awards!
Hevasure may be small – the company has just four people - but its achievements are mighty. Our intelligent water condition monitoring technology, which detects a range of parameters that signify adverse conditions in closed circuit HVAC systems, is having a significant impact on the way the water system management sector detects and deals with corrosion.
Fast becoming a fixture in some of London's most prestigious buildings, Hevasure's real-time remote monitoring technology is shaking up a status quo that has remained unchanged for many years. Using Hevasure's 24/7 real time monitoring means that a true and continuous picture of what's going on in a water system can be achieved, reducing the reliance on sampling and analysis, a process that gives an incomplete picture, is slow and open to interpretation.
Launched in 2014, over the last couple of years we have made considerable strides, partnering with industry-leading water treatment companies, such as Guardian Water Treatment and the WCS Group, to help deliver our patented technology to a wider audience. During 2019, we further developed our product range to improve installation options, launching a compact, wall-mounted version of its water monitoring system.
We also introduced a new way for data to be tracked, showing the real-time corrosion rate of carbon steel as well as the total (cumulative) loss over a given time frame, a development that means FMs and building owners get a better insight into corrosion issues, while avoiding knee-jerk reactions to 'normal' fluctuations in monitored parameters.
In the near future, Hevasure intends to launch a modified monitoring system that interfaces with a building's BMS. This is particularly important for secure environments where communication to the cloud is prohibited.
For the water treatment companies Hevasure works with, not only does real-time monitoring help their customers prevent corrosion and nip expensive repairs and breakdown in the bud, the technology proves the effectiveness of their works and prevents blame for issues being directed at the wrong parties. Hevasure can track how quickly a system returns to stable levels after treatment and clearly identify the exact point disruption has occurred.
Hevasure also helps to improve the overall sustainability of HVAC systems, preventing system fouling which can compromise energy efficiency, and reducing water wastage by cutting flushing requirements in some instances.
With all of Hevasure's monitoring technology developed in-house and four UK patents, the company is a great example of home grown innovation.
Steve Munn, MD for Hevasure said: "We are thrilled to have won this award, the icing on the cake of what has been a great year for Hevasure, despite the challenges of Covid 19.
"It is our mission to consign corrosion and corrosion-caused damage in HVAC systems to history and at the time of writing, there is no other technology on the market that comes close to what Hevasure can do – that is, remote, accurate and real-time water system monitoring.  It is an approach that will revolutionise a whole industry."
The H&V News Awards took place virtually on the 25th November 2020.
For more information about Hevasure's technology, click here.