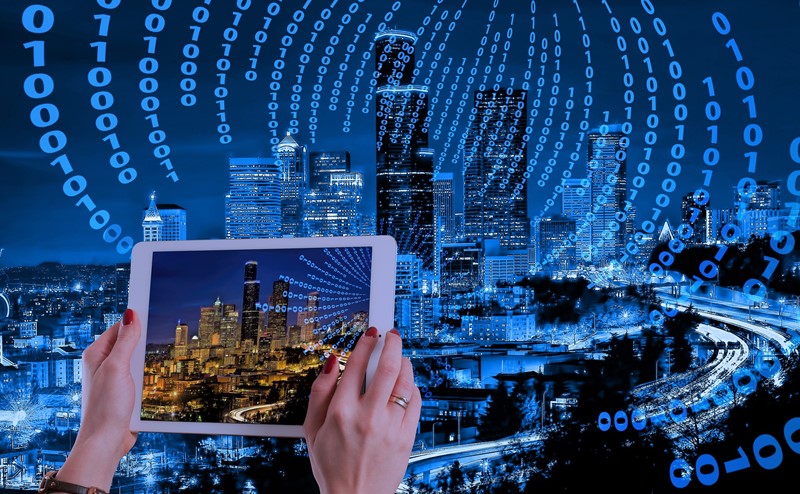 Building resilience through remote monitoring
Human beings adapt to their surroundings and in the 21st century, this adaptation draws on the wealth of technological advancements we now have at our fingertips.  
A recent example of this is the mass shift to remote working in response to the COVID-19 pandemic, facilitated by digital communication. Following the first UK lockdown in March 2020, almost 47% of employed people did some work from home – many have still not returned to the office, instead relying on the internet and a series of apps and programs to keep them connected with colleagues and customers. 
But it's not only office workers who are able to work from home. Smart monitoring technology, that primarily had the function of improving operational efficiency in our buildings, is now being used in the fight against COVID-19. FMs and building owners can now monitor and manage their critical building infrastructure remotely, minimising site visits and therefore reducing travel and avoidable human contact.
Smart buildings, safe buildings
Building Management Systems (BMS) have been developing rapidly over the past decade, giving us new ways to operate mechanical and electrical systems.  Today, practically every piece of the building services jigsaw can be monitored and controlled remotely – from environmental factors such as lighting, heating and ventilation, through to the behind the scenes systems that are crucial to building operation. 
A recent guide from Deloitte outlines some of the ways in which smart building technology can enable a safe and healthy return to the workplace, for example:
LED floor lighting to provide visual cues and encourage social distancing;
Improve ventilation using air filtering, UVGI, and white light LED 'disinfection' systems;
Combining data from sensors with occupancy analytics to inform workplace strategies;
Smart maintenance for HVAC systems, including use of Automatic Fault Detection and Diagnosis (AFDD) and air quality sensors;
QR codes to optimise cleaning schedules; and
Using BMS as a central hub of information for facilities managers and operators.
Click here to view the full Deloitte guide.
Hevasure's innovative products and services have been developed as part of this landscape, specifically monitoring the critical parameters within closed circuit water systems – the 'arteries and veins' of HVAC plant. By having a true picture of system condition, heating and cooling systems are less likely to break down and suffer from serious degradation and other operational issues due to corrosion and fouling.
With data captured every 15 minutes and stored in the cloud (on our standard water monitoring system), FMs and building managers can view Hevasure's sophisticated dashboard in real-time from anywhere, cutting out non-essential travel and site visits. 
Data driven future
We don't know how long pandemic restrictions will be in place, however the continuing lockdowns have opened our eyes as to how smart technology can improve working life now and in the future.
Our buildings need to be more resilient, flexible to change and sustainable. They also need to provide a safe and healthy environment that encourages occupants to be creative and productive. 
Remote monitoring technology puts FMs and building owners in control, allowing them to monitor and modify services proactively and, crucially, from a distance – helping to reduce non-essential footfall while ensuring the efficient operation of buildings and safety of occupants. 
To find out more about Hevasure's innovative water and corrosion monitoring technology, click here.