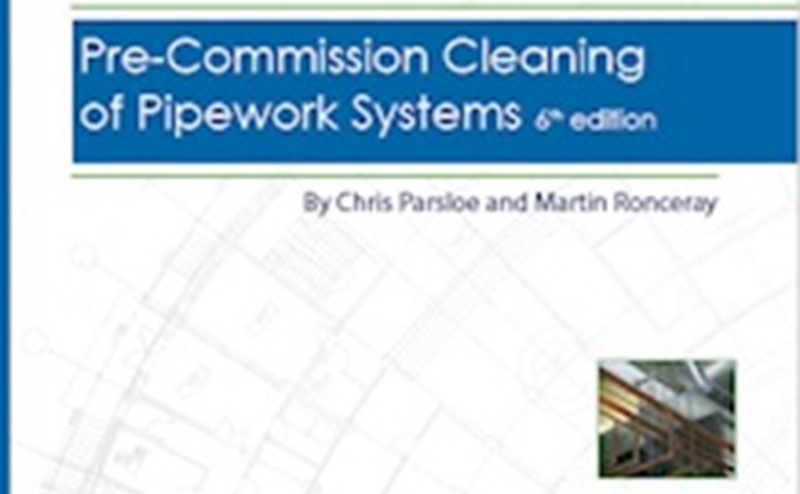 BSRIA Guide – BG29 2020
The role of water monitoring in precommission cleaning
In April 2020 BSRIA published its latest guide to precommission cleaning – BG29 2020. What's significant about this edition is the considerable emphasis on remote water monitoring as a means of preventing corrosion, while ensuring a closed circuit system is handed over to FMs and building owners in the best possible condition.
When BSRIA's last version of BG29 came out in 2012, sophisticated real-time corrosion monitoring, like Hevasure's technology, didn't exist. Roll forward eight years and this approach is fast becoming industry best-practice.
Why has the BSRIA guide to precommission cleaning changed?
Until recently, the main means of checking water condition has been sampling and corrosion coupons, processes that have problems in terms of their accuracy and relevance.  As these solutions only represent a snap shot in time, conditions may change once the results have been analysed and returned.
This 'grey area' between taking a sample and then getting the results could leave M&E contractors in the dark about what's actually going on in a system, which in turn means some closed systems are handed over with inherent, undetected issues. It can also lead to a sometimes heavy-handed approach to flushing and the use of chemicals to mitigate the shortcomings of the sample; processes which in themselves can cause pipe degradation.
Another key shortcoming is that sampling doesn't detect for dissolved oxygen – the precursor to almost all forms of corrosion.
While BG29 2020 does not suggest these processes should be removed altogether, thanks to real-time remote water monitoring, a far more accurate picture of closed system condition can now be achieved.
What BSRIA says about remote corrosion monitoring
In section 2.3.8 the guide states: "Specialist corrosion monitoring equipment is available to measure and record specific corrosion influencing parameters. As a permanent feature of the system, the data recorded can give the maintenance team early warning of conditions likely to promote internal corrosion. This technology allows remote diagnostics so that site visits are minimised.
"Typical parameters that can be measured and recorded at pre-set time intervals, include:
Dissolved oxygen
Conductivity (as an indicator of cleaner or inhibitor concentration)
Temperature
pH
Water make-up volumes
System pressures
Flow rates
Metallic corrosion rates"
Dissolved oxygen now heads-up the BSRIA guide's list of parameters that should be measured. This is a crucial change as before the advent of real-time water condition monitoring, while the significance of oxygen's role in corrosion was understood, detecting its presence was difficult.
Inaccuracies in detecting dissolved oxygen also impacted pipework specification in relation to thin walled carbon steel – a product that has much to recommend it, but is more susceptible to corrosion.
In section 2.3.6 of BG29 2020, the guide states that once installed, thin-walled carbon steel must be maintained in a fully pressurised condition so that dissolved oxygen levels in the water are minimised. It also advises that DO levels in the circulating water are measured, with corrosion monitoring used throughout a thin-walled carbon steel system's life in order to provide early warning of any issues.
In the past some organisations avoided thin-wall carbon steel because of corrosion, but by employing real-time monitoring, it can now be used with confidence.
Intelligent corrosion monitoring
For Hevasure, the recognition of our technology within leading industry best-practice manuals such as BSRIA guide BG29, validates our approach and ambition to consign corrosion to the history books. What's crucial, is that the corrosion signifying parameters are not only detected but analysed intelligently to understand what they actually mean, leading to the execution of more effective service interventions.
Water-based HVAC systems are complex, typically containing several different metals from steel or copper pipework, through to brass valves, and aluminium or stainless-steel heat exchangers. All are vulnerable to corrosion under adverse conditions. It's not just oxygen that tells a story – a broad range of parameters must be checked and their interplay understood.